For Sizing Ford Gel Badges please look at this diagram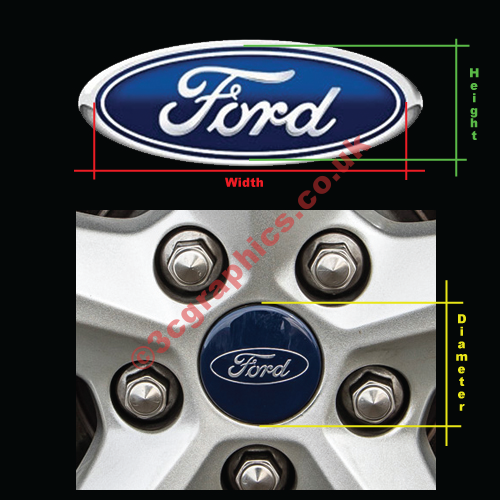 For the ford Oval Badges you need to send a width and a height that is to the very edge of the blue oval in the badge, i will then make the gel badge 1mm larger than this so it covers the blue oval perfectly.
For wheel centres you need to send the diameter of the wheel centre it needs to cover minus 1mm to ensure it sticks at the edges when applied.
Please supply all measurements in MM
Any mistake from measurements will be the responsibility of the customer.